RESIDENTIAL AND COMMERCIAL

Fill out the form below, and a professional estimator will contact you right away, for a no-hassle, no-obligation estimate.
Monsoon Storm Damage in Arizona
Every year strong monsoon storms sweep through Arizona causing widespread damage to homes and businesses.  Common monsoon storm damages include roof leaks, damage to roof tiles from flying debris, severe structural damages caused by falling trees, or evening fires caused by lightning strikes.  
Monsoon storm damage is among the most common types of property damage throughout Arizona, and is an almost yearly occurrence.  
If your home or office is hit by storm damage, contact Pristine Restoration for a free, no-obligation, no-hassle quote.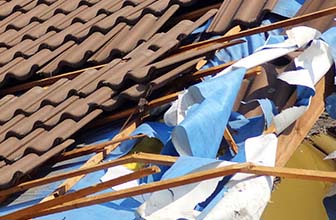 Prepare Your Arizona Home or Business for Monsoon Season!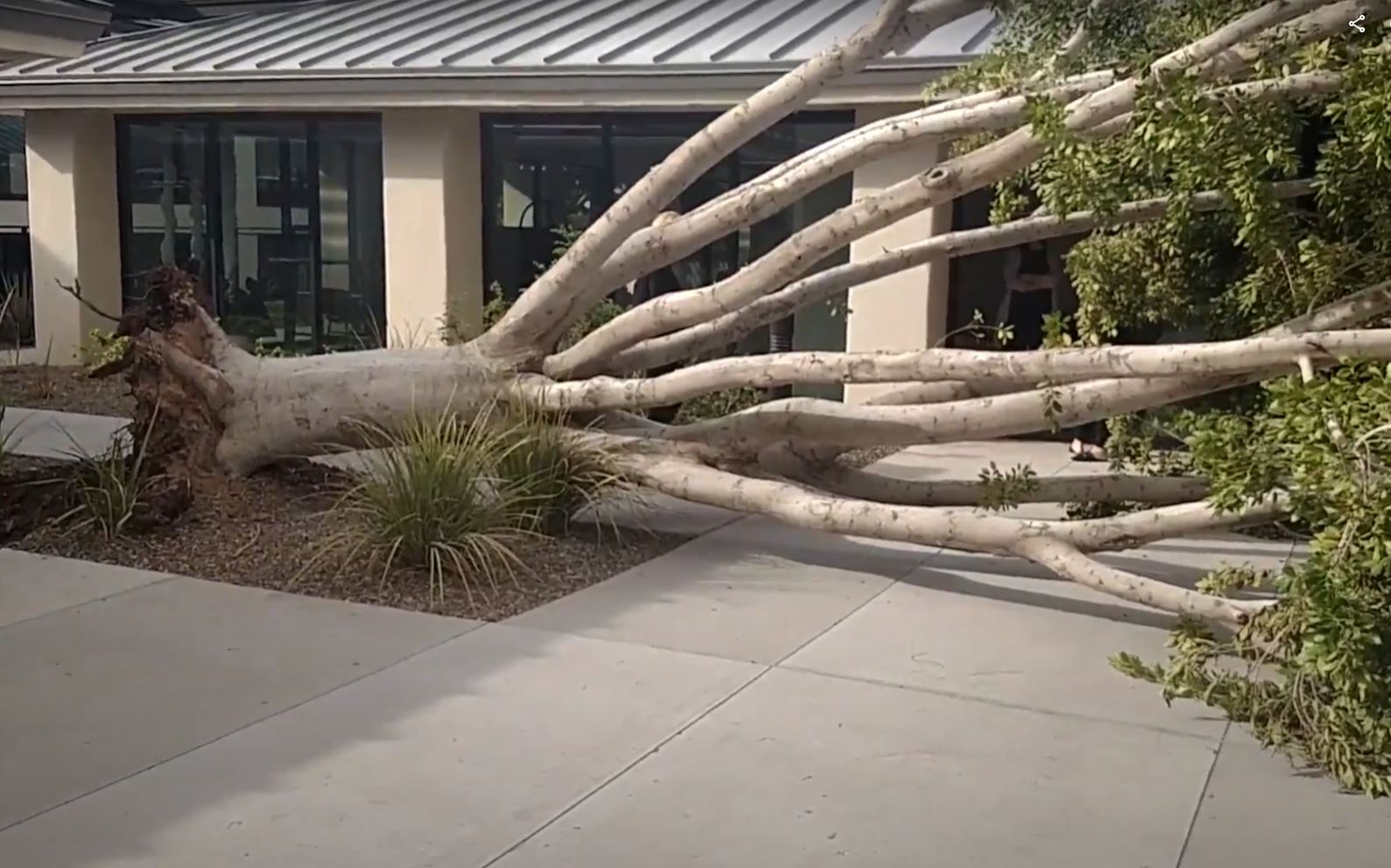 You can almost always count on a few powerful Arizona monsoon storms to hit the valley each year.  You can prepare ahead of time for storm damage by bringing furniture and light objects out of the wind.  If there are any trees next to buildings that are weak or top heavy, they should be trimmed or removed from the property.  You can also have your roof inspected every 3-5 years for integrity and leaks.  Performing these quick checks could help if a large storm strikes your area.
STEPS
YOU
CAN TAKE WHEN STORM DAMAGE OCCURS
In the event that you experience storm damage to you home or business, there are immediate steps you can take to prevent further damage and ensure safety.  If you have any questions regarding the structural integrity of your home or business that has been struck by storm damage, please let us know right away, and we can provide a safety check for you.
No-Hassle, No-Obligation Estimates
If you've suffered a loss due to storm damage at your home or office, don't wait on your restoration project, especially if there is significant structural damage.
Pristine Restoration has years of experience dealing with storm damage in Arizona.  Our professional and certified assessors will come out right away to check the damage, help mitigate further damage, document any issues, and work closely with your insurance provider to get your home or office back to its original condition.
Simply fill out the simple form below, and one of our professional assessors will get back with you quickly.  If you'd like to contact us immediately, please call us at the number below, and we'll be able to help you right away!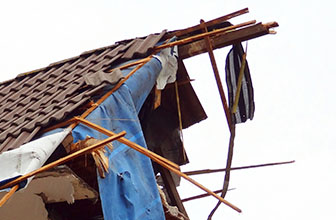 Need Help NOW? Call us directly!
Once you call Pristine Restoration, we jump into action to get your home or office back to tip-top shape as fast as possible.  When storm damages occur, here are the typical steps we follow to get your property back to original condition.  If you have any questions, please give us a call.  We're here 24/7 to answer all your questions!
Why Choose Pristine Restoration?
It's important to hire a restorations company that has extensive experience with storm damage. Pristine Restoration is a local company with many years of experience, and professional, courteous staff.
If you experienced storm damages ranging from leaks and water damage to fallen trees, give us a call! Our emergency line is open 24/7
Pristine Restoration is a first rate company, and they providing me with honest, caring service. They explained all procedures in detail, and went above and beyond in answering any questions I had.
Pristine Restoration performed the repairs very professionally with continuous communication. They worked with us to ensure our business did not suffer and we were able to continue production throughout the process. They performed the work in phases to best meet our needs and finished the project in a very timely manner.
Incredibly awesome job to all involved in this project. Thank you everyone!
I was more than satisfied with Pristine Restoration's service. I was thrilled with all the work that was done, and would recommend Pristine Restoration to anyone who needed their help.
our certified professionals inspire confidence!